Fastest growing section of the Australian Health Industry
The peer workforce is arguably the fastest growing workforce in mental health in Australia. Based on international evidence and identified sector need, PeerWorkMatters has started to train and consult to organisations that on this emerging workforce in Australia.
This training provides an opportunity for peer workers to build upon their lived experience and their on-the-job experience and receive a nationally recognised qualification in mental health.
Irene Gallagher has played an active role in the consumer and carer movement for more than 20 years. She is passionate about using her voice as a consumer and supporting others on their recovery journey to find hope and lead purposeful and meaningful lives.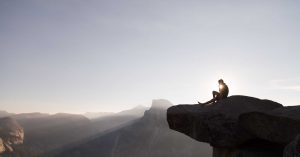 Irene has acted as a Consumer and Carer representative on a number of local and state committees including the Board of Trustees of NSW CAG, Deputy Chair of the Consumer Worker Committee (NSW CAG), and subcommittee member with MHDAO.

Irene is a qualified psychotherapist and certified mindfulness practitioner. She has worked as a program manager and counsellor in both community managed mental health services and private practice. Irene is also an experienced trainer, currently working as a trainer of the Cert IV in Mental Health Peer Work for MHCC, Education Coordinator for the Recovery College and Consumer Partnerships Coordinator for South East Sydney LHD.